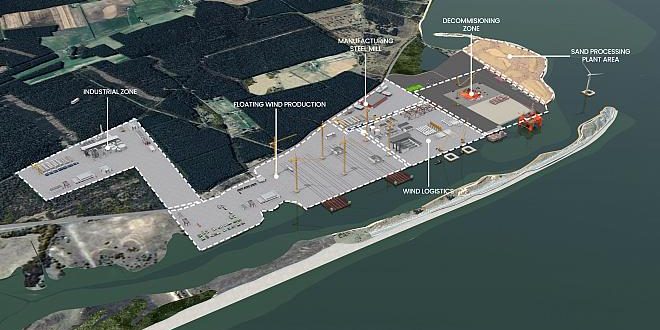 Ardersier Port (UK) plans to recycle old rigs into foundations for floating wind farms
UK's Ardersier Port, which was one of the largest oil rig fabrication yards in the world employing up to 4,500 workers, is now set to be transformed into Europe's first fully circular energy transition facility where old oil rigs will be recycled to make foundations for floating offshore wind farms in a move expected to generate thousands of jobs.
The unused Ardersier Port located 14 miles east of Inverness stretches at over 400 acres and, with more than a kilometre of quayside, it is the largest brownfield port in the UK. It is now being transformed into an energy transition facility by its new owners as the work on a GBP 20 million (EUR 23.5 million), nine-month 'capital dredge' is about to begin, expected to remove 2.5 million cubic metres of sand.