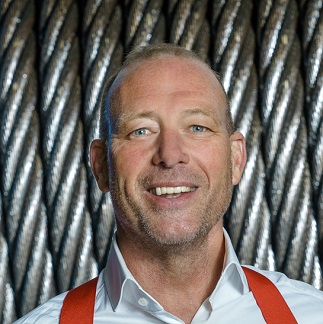 Incorporating sustainability could lead to cost savings
Integrating sustainability into a business model not only helps greening business activities, when properly done, it can also be economically beneficial.
Sustainability is not often considered part of the business model. You can, however, only make a real impact in the area of sustainability if you make this an integrated part of your proposition to the market. An integrated approach will not only lead to a higher sustainability profile but also to cost savings.
This is what Egbert Vennik will demonstrate during Offshore Seminar on Wednesday 20 April. Vennik is CEO of Hendrik Veder Group B.V., an internationally operating company active in steel wire and fibre rope solutions, projects, products and services in the offshore, maritime and other industries.
About Egbert Vennik
Vennik started his career in the shipping industry at P&O. Later, he switched to the environmental sector and worked there at corporate management level as well as starting his own company in waste processing. He now combines both backgrounds and his original field of expertise, change management, within the Hendrik Veder Group.
Join him next week! For more information on the programme  and tickets: visit Offshore Seminar